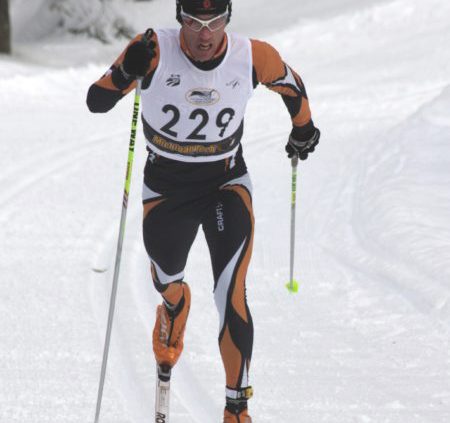 Three competitive athletes from the USA started their training at the Rolf Institute of Structural Integration in June 1998: John Bauer, cross-country skier and Olympic participant from 1992 and 1998; Grant Ernhardt, a member of the American biathlon team, and Gary Colliander, a biathlete from Minnesota. Their experiences are highlighted in a press release titled "Ski-Rolfing® Connection is stronger than skiers who are simply treated with Rolfing Bodywork". These athletes believe that a career in bodywork fits well with an athlete's lifestyle and also supports training. It enables them to work and train in an equally profitable and independent professional field.
World-class athletes benefit from Rolfing
John Bauer, member of the US-American Nordic ski team and Olympic participant in the years 1992, 1998 and 2002 and a trained Rolfer says: "The experienced hands of a Rolfers should be part of every sports team. I was able to achieve better results in the past season, based on the percentages of my breaks and race times. All in all, I have seen an improvement in my performance. Rolfing is a strong factor in terms of improved performance in sport". (2)
Sharon Sander, the number 2 in the US-American Modern pentathlon team, said in June 2002, as they were on their way to the World Championships (as part of the preparations for the Olympic Games), their sports career would not have been possible without the structural integration of Rolfing®. "Rolfing was the only thing missing from my training program and it helped me a lot. It's amazing, but since I received Rolfing applications, I've been less injured. I recommend Rolfing to any athlete who is struggling with injuries or who feels they cannot reach their full potential," says Sander. (2)
Wendy Wagner, a member of the US American Nordic ski team at the 2002 and 2006 Olympics, says: "You can achieve a lot in terms of performance if you let yourself be aligned by Rolfing. It allows you to get even more out of your body. I bang into things, things get out of allignment and the consequences are muscle tension. Massage and stretching exercises help, but you have to repeat the treatments over and over again to completely release the tension. Rolfing changes things in the longer term, changes the structure and I recommend regular treatments." (2)
Amy Acuff, the five-time Olympic high jump participant, confirms that her experiences with Rolfing® and Structural Integration have contributed to her success in 2012. "Rolfing leaves room for discovery. It means a lot to me in terms of what I want to achieve with the high jump. I am very grateful that I get this therapy". And continues: "The insights I gain from Rolfing work give me an impression of how I can get a little more strength and length out of my jumps. I notice that after the treatments I feel more stable and longer in my whole body."
Phil Jackson, Los Angeles Lakers basketball coach (1999-2004 and 2005-2011), is the only coach in NBA history to have won over 70 percent of his games. He says, "I'm a person who likes to go to his physical limits. I think Rolfing is a valuable way to keep my body together."
The Phoenix Suns were the first major basketball team in the NBA to have access to a certified Rolfer, Jeffrey Maitland. "Phoenix Sun defender Danny Ainge, who was treated with Rolfing® for years, recommended this therapy to Charles Barkley. Other Suns, Mark West and A.C. Green, were also rafted with satisfactory results," the Arizona Republic magazine reported in May 1994.
World-renowned extreme skier and popular Warren Miller ski movie star John Egan says, "Rolfing gave me the elasticity that my first ski day of the season looked like we were in the middle of the season.
When people asked me what I was doing, I said they wouldn't believe it, but it was Rolfing Bodywork. When I first tried Rolfing Bodywork, the rejuvenating effect was simply amazing. Since then I have been recommending Rolfing to others."
US Paralympic skier Sarah Will (12 gold medals, silver in 1992, 1994, 1998 and 2002) says: "Rolfing has increased my performance time by 100 percent. It eliminated the pain in my body and relaxed my muscles in the starting house. My concentration and motivation were increased, my will to win was strengthened. Rolfing relaxed my back and shifted the strength to my back, where I need it. This improved my starting time. When I saw these results and realized that I was in the best possible shape, my self-confidence also grew. I think that every sports team should integrate a Rolfer into its coaching staff. Skiing requires a clear head. The stronger you are, the more self-confident you become. The injuries caused by the accident upset my balance until I discovered the benefits of Rolfing Bodywork. And since then I have only won victories."
Sean Casey, player of the Detroit Tigers All Star Baseball Team, says Rolfing® helped him come back after an injury. He would not have been able to play the 2006 World Series without the help of his Rolfer, Michael Waller.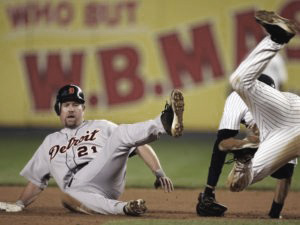 Michelle Kwan (World Figure Skating Champion in 1996, 1998, 2000, 2001 and 2003) and Elvis Stojko (World Figure Skating Champion in 1994, 1995 and 1997), both silver medallists at the 1998 Olympic Games, were able to experience up close that they had a competitive advantage because they worked with a team of specialists that included Helen James, physiotherapist and certified Rolfer. Elvis Stojko introduced Michelle Kwan to Helen James in July 1998 during the Campbell Soup Tour of Figure Skating Champions. Stojko, who benefited from James' physiotherapy and Rolfing® expertise, says: "Rolfing helped me find my inner balance in competitions. It aligns my body." It's nothing new for James to work with Olympic champions and world-class figure skaters. She says: "For figure skaters like Michelle and Elvis it is essential to find an exactly balanced position in space. Balance and integration are the main goals in the Rolfing process. Athletes have experienced that with the help of Rolfing they are hurt less often and that the injuries "heal" more quickly. Another positive effect: "They feel lighter and have more energy because they don't have to work so hard. They perform their freestyle and jumps with greater ease."
Joe Greene from the USA, two-time winner of the Olympic bronze medal in long jump (1992 and 1996), is of the opinion: "Rolfing works. It really makes a big difference. I've been an athlete for a long time and I wish I'd heard about it sooner. When I jump, my stomach tightens and my hip tightens. Rolfing Bodywork helped my breathing and I felt bigger".
Kirsten Ulmer took part in World Championships in extreme skiing and was a specialist in the US Freestyle Ski Team. She is regarded as the best female extreme skier of the last eight to nine years. Ulmer has undergone a series of knee surgeries as a result of injuries and tendosynovitis over the last few years. She says: "After the surgeries I suffered unbearable pain and I could neither drive nor walk. Rolfing® Bodywork repositioned her hips and ankles and the pain disappeared. "It healed so quickly, I could hardly believe it," says Kirsten Ulmer. "The expected recovery time of six months was halved, and three months after the operation I was on a ski expedition to Cho Oyu in the Himalayas. (2)
Tolu Wusu Wusu Olympic candidate 2016 in long jump talks about his experience with Rolfing.
---
Other athletes who benefit from Rolfing are:
Charles Barkley, former basketball star
Chris Carter, ex-football star of Minnesota Viking
Qadry Ismail, football star of the Baltimore Ravens
Mario Lemieux, Hockey Legend
Bob Tewksbury, ex-pitcher for The Minnesota Twins
Ivan Lendl, former tennis champion
Bret Saberhagen, former pitcher of the Kansas City Royals
Tom Seaver, Baseball Hall of Fame Pitcher
Jeff Linder, professional cyclist
Iginia Boccalandro, certified Rolfer, at the Olympic Games 1998 and 2002 in the Venezuelan Toboggan Team
Ben Hindle, at the 2002 Olympic Games in the Canadian
Bobsleigh Team
Isabelle Brasseur & Lloyd Eisler, Canade, 2x Olympic bronze in figure skating of the couples
Brian Orser, Canada, Olympic Silver Medal 1984 and World Champion in Figure Skating
Lance Deal, US-American, 1996 Olympic Silver Medal in Hammer Throwing
Erin Aldrich, US-American, 2000 participant in the Olympic high jump and 2x All-American
Grant Ernhardt, US-Biathlon team member at the Olympic Games 2002
---
References:
http://www.rolf.org/press/endorsements
http://www.rolf.org/about/Approach/Athletics
(2) http://www.barbbeard.com/uncategorized/rolfing-testimonials/
Photo References see imprint
---
If you have any questions, please feel free to contact me in my practice in Munich or Berlin. Here you will find the contact page.
https://rolfing-lautz.de/wp-content/uploads/2019/02/Rolfing_John-Bauer-Nationals-Classic-450x590.jpg
590
450
Stephan Lautz
https://rolfing-lautz.de/wp-content/uploads/2018/03/Logo-Lautz-neu.jpg
Stephan Lautz
2015-12-02 20:48:37
2019-04-01 08:53:42
Athletes and Rolfing